The Massawippi Valley Railway
The Massawippi Valley Railway, linking Newport, Vermont and Lennoxville, Quebec, was opened on July 1st 1870. In addition to carrying forest and agricultural products to market, the railway was instrumental in the development of the copper mining and granite quarrying industries in the region. The railway also provided a link for passengers travelling between the United States and Canada and stimulated summer recreation on Lake Massawippi.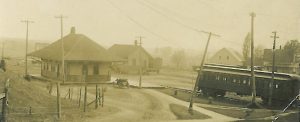 From 1870 to 1919 the railway was operated by the Connecticut & Passumpsic Rivers Railroad. In 1919, the railway was leased by the Boston & Maine Railroad and in 1926 it came under the control of the Quebec Central Railway. The line was abandoned by the Canadian Pacific Railway, parent company of the Quebec Central, in 1990. The portion of the railway right-of-way from Ayer's Cliff to Beebe was converted into the Tomifobia Nature Trail by Sentiers Massawippi in 1993.
A Fatal Accident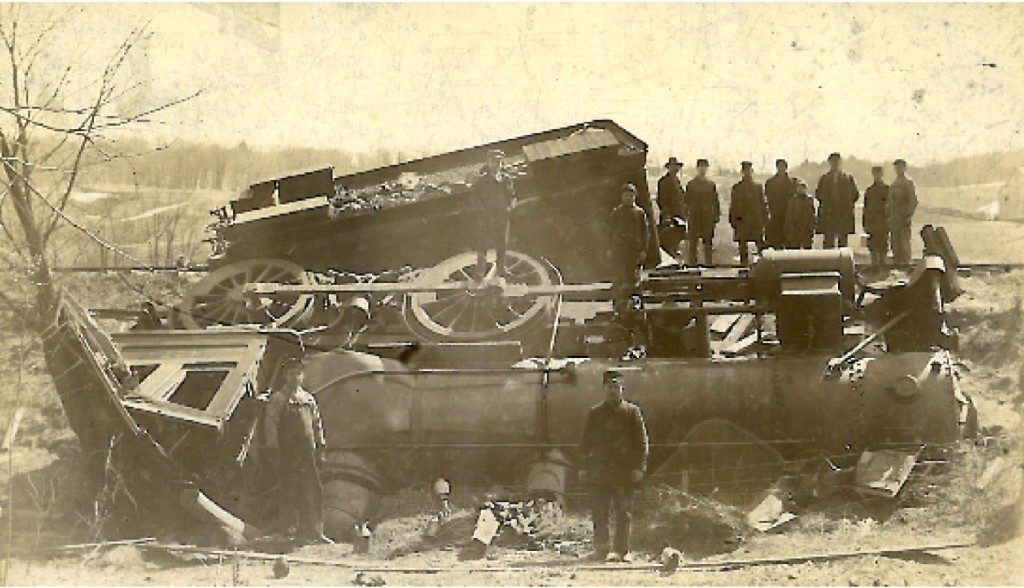 At 10:30 p.m. on April 8th 1895, the southbound Boston & Maine Railroad passenger train from Sherbrooke to Newport, pulled by locomotive No. 427, struck a large boulder that had fallen onto the tracks sometime after the northbound train had passed earlier in the day. Both the engineer, Felix J. Rooney, and the fireman, Louis A. Emerson, were trapped in the cab after the locomotive was derailed and the tender fell on top of it. They were freed by passengers (none of whom were hurt) but they had been both badly scalded by escaping steam. They were taken to Newport where they both died in the early hours of April 9th.
A Memorial Site
A memorial stone provided by the Brotherhood of Locomotive Engineers, along with the original boulder that caused the accident, remain at the site, located at km 13.4 of the Tomifobia Nature Trail.