In the heart of
Quebec's
Eastern Townships!
In the heart of
Quebec's
Eastern Townships!
***Please note the trail will be closed from Nov. 2 - Nov. 20 for hunting season and for repair work***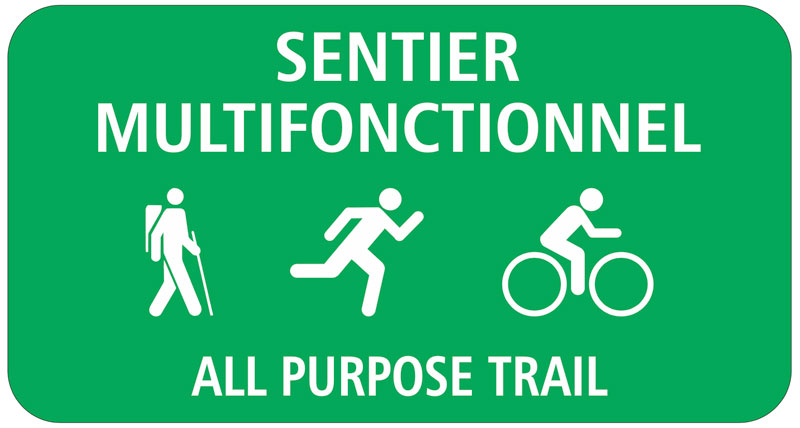 As this is a multipurpose trail, for the safety of everyone, we recommend bikes be equipped with a bell. Please respect the 20 Km/h speed limit. Thank you!
The Tomifobia Nature Trail is a multifunctional 19-km rail-trail located in the Tomifobia River valley, between Rte. 141 in Ayer's Cliff, and Rte. 247 in Beebe (Stanstead), Quebec. It lies in the heart of the Eastern Townships' natural and architectural heritage site. Sentiers Massawippi, a non-profit membership organization and a registered charity established in 1990, created the Tomifobia Nature Trail on an abandoned railway right-of-way, in 1993.
Open year round to bikers, hikers, joggers, snowshoers, birdwatchers, fat bikes, cross-country skiers and dogs on a leash.
We would love to see your photos from the trail, if you would like to submit one, please email it to us! See more photos from the trail